When Array of Solutions gets the call about water removal services, they need help—and you need a reliable partner to get the job done. Based on prior experience, you know that water removal and cleanup requires a certain level of expertise, and it demands a quick response followed by immediate action. At Array of Solutions, we've been working with insurance adjusters and clients for years, and we understand that your reputation is on the line. We do everything possible to minimize the stress for you—and for your client.
For starters, call 564-710-6413 right away. It doesn't matter if damage is the result of a broken pipe, a failed sump pump or a sewer backup, an Array of Solutions certified restoration specialist will respond within 15 minutes of your call. Our primary goal at that time is to review the scope of the loss and to mitigate the damage. We will also advise the homeowner about what to do until our crew arrives.
Within hours of the initial call, our water damage technicians will arrive on the scene. All crew members are certified, trained and experienced in water removal services. They begin by pumping out the freestanding water and then extracting water from the carpet, padding and upholstery. If necessary, the carpet and padding will be removed. In this case, the carpet and padding are cleaned, dried and reinstalled based on IICRC (Institute of Inspection Cleaning and Restoration Certification) standards.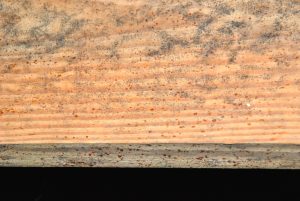 Our specialists will also install professional grade air movers and dehumidifiers to provide a controlled drying process of the structure and its contents. This minimizes the possibility of secondary damage and potential microbial growth. At the same time, specialized instruments are used to locate any hidden pockets of water and to technically monitor the dehumidification/drying process.
When it comes to providing quality water removal services, Array of Solutions is focused on providing a quick response to your needs. We combine that with our fair pricing to deliver the most efficient water removal services on the market. From small damages to large commercial property losses, we've got you covered. And, as part of your approved network, Array of Solutions gives your clients priority status—regardless of the disaster. We do everything we can to get your clients' lives back to normal as quickly as possible.
It only takes one call, and you will be well on their way to water damage recovery.


Array of Solutions
101 Rosewood Way
Greenville, SC 29609
In need of mold removal? Contact us today.
Array of Solutions Your safety is our future!